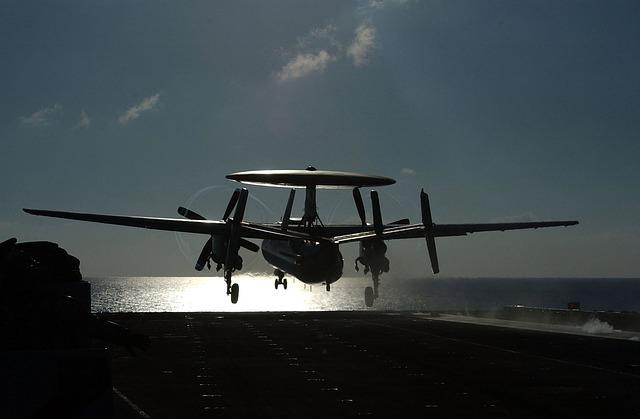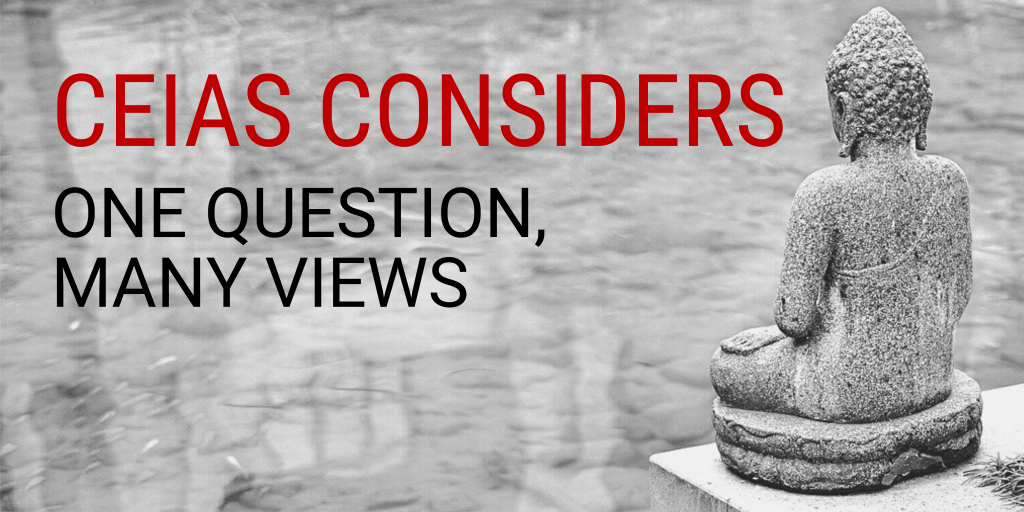 What happens if China is allowed access to the Ream naval base in Cambodia?
---

Alfred Gerstl
President of CEIAS
In recent days, there has been speculation that China could lease or at least exclusively use Cambodia's Ream naval base on the coast of the Gulf of Thailand. Even if China will be allowed to station military vessels at this base, this development is not an Indo-Pacific gamechanger. For this, the base is simply too small and geographically not well located.
However, of great concern is the larger pattern behind China's strategic ambitions and actions: As part of its maritime silk road, China thrives to control deep-sea ports in Southeast and South Asian countries to protect its merchant fleet along the vital but vulnerable sea lanes, but also to project its naval power in the Indo-Pacific, notably in the South China Sea.
China claims about 90 percent of the South China Sea and does not accept an international award in 2016 rejecting the legality of these claims. Since 2009, Beijing increased its assertive behavior towards the other claimants (Cambodia is no claimant). Inter alia, China started to build artificial islands and militarize them, deploying anti-ship and anti-missile systems. The airstrips can be used by military plains. However, many military specialists question the strategic value of these artificial islands, as they are difficult to defend against opponents, notably the United States with its superior naval power.
Accordingly, the establishment of AUKUS, in particular the planned delivery of nuclear submarines to Australia, remains a major strategic challenge for China. Beijing's security deal with Solomon Island, albeit of highly limited strategic significance, was the first counter-reaction, the upgrade of Ream naval base another, but more important ones closer to the South China Sea will follow.
The South China Sea is on China's southern coast rather shallow, restricting the movement of the Chinese nuclear submarines. Thus, the main Chinese naval base is in Longposan in Hainan, an island province. Taiwan, though, is from a strategic point of view geographically better positioned to serve as a major base for military operations in the South China Sea.
Gaining access to large ports or naval bases in other countries in Southeast Asia and the Indo-Pacific at large is therefore of great strategic importance for China. Especially in light of rumors that Vietnam could lease bases in Cam Ranh Bay to the US navy. However, the traditional policy of Vietnam is to ban foreign military bases on its territory. Cambodia follows the same policy. Moreover, exactly because the authoritarian ruled country became in the last decade, together with Laos, Beijing's closest ally in Southeast Asia, often regarded as its proxy in the Association of Southeast Asian Nations (ASEAN), Phnom Penh will be very careful to avoid the impression that it is completely siding with China.
The most likely scenario is therefore that Cambodia will duplicate the proven Vietnamese model: granting the navies of all major powers temporary access to Ream naval base. China, though, may have more and longer port calls than other nations. This would be a scenario that all governments could easily live with.
---
Takashi Hosoda
Lecturer at Charles University's Faculty of Social Sciences, and research fellow of Japan Research Center at the University of West Bohemia
The Ream Naval Base Expansion and Modernization project started construction on June 8 and calls for land reclamation of the beach southeast of a current naval pier (approximately 180 meters) used by the Royal Cambodian Navy for construction of approx. 250-meter pier; approx. 150-meter dry dock; a slipway; a repair workshop; warehouses; and command post facilities. Chinese "BeiDou" GPS ground facility will also be installed. As a result, the base, which currently has limited capacities available only for small patrol boats due to shallow water depth, will be transformed into a modern naval base with a water depth of 7-meters.

This will theoretically allow for port calls and stationing of the Chinese People's Liberation Army Navy's Type 054A frigates (5-meter draft) or Type 056 corvettes (4 m). However, since the Constitution of the Kingdom of Cambodia stipulates in its article 1 that Cambodia is a "permanent neutral and non-aligned country," and Article 53 prohibits the establishment of foreign military bases in its territory, an obvious stationing of Chinese troops would be difficult to achieve without a constitutional amendment. However, since article 53 also states the right to receive "training support," Chinese naval vessels could be stationed there under the guise of "training." In addition, Chinese Coast Guard's cutters are not equivalent to "foreign forces," so they can be stationed and may be engaged in fishing crackdowns on mainly Vietnamese fishing vessels.
It should be noted, however, that instead of stationing Chinese vessels, the Cambodian Navy may be strengthened under China's "offshore balancing" strategy. The Cambodian Navy is a small coastal navy that consists of 15 small patrol vessels without ship-to-ship missiles (SSM) or air defense missiles. However, the introduction of Chinese Type 22 (Houbei) class missile boats or Type 056A corvettes with YJ-83 SSM (approx. firing range: 180km) could disrupt SLOC stability in the Gulf of Thailand and regional military balance or cause a regional arms race.
The 7-meter depth still makes it difficult for the Chinese aircraft carriers (10-meter draft), or Type 055 destroyers (6.6 m) to call at the port, but it is worth noting that 50km east of the base, Chinese companies have been constructing Kampot deep-water port (see image below) with a planned water depth of 15 meters. There is also a Chinese project of Dara Sakor Airport with a 3,900-meter runway (scheduled to start certification inspections in July of this year). This progresses should be recognized as a steady enhancement of China's power projection capability.
In conclusion, as both China, the biggest import source, and the U.S., the biggest export destination, are important trading partners for Cambodia, Phnom Penh is unlikely to adopt extreme policies that would benefit only one side. Therefore, the project itself is a step in China's growing influence over Cambodia, but Beijing prefers to strengthen Cambodia's military for its possible offshore balancing. In any case, China's influence over ASEAN will be further strengthened with "rule of money" approach instead of "rule of law" or "rule of gun." Thus, Liberal democratic "like-minded" countries will not be able to counter this tsunami-like Chinese influence unless they coordinate and collectively manage their available assets, resources, and funds.
---
Erin Marie Parsons
Research Fellow at the North American and Arctic Defence and Security Network (NAADSN) and Fulbright Grantee in Nuuk, Greenland.
While Chinese military involvement at the Ream naval base in Cambodia remains limited, the news does hint at larger concerns for the future of the Indo-Pacific region: a growing number of Chinese allies in the region, a China with greater surveillance opportunities via a "String of Pearls" approach to the region, and a future with high potential for debt-trap diplomacy.
A region historically enmeshed in US-China competition, the Indo-Pacific has held strong alliances with the United States with partners like India, Japan, and Australia. Cambodia, which has had strong ties with the United States since re-establishing them in 1993 (notably under a precondition of democracy and human rights) now finds itself moving closer to China. This may represent a challenge to Cambodia's ability to curb China's influence in the region. Additionally, the secrecy of the Ream renovation is also representative of increasing strategic cooperation. This could have an impact on small surrounding nations, like Vietnam, in their attempts to resist Chinese influence in the region.
Second, the Ream base may now be considered yet another point of surveillance and intelligence-gathering on behalf of the Chinese military in this dual-use facility. This may represent greater surveillance of both maritime and space spheres. An increasing Chinese physical presence also hints at a kind of long-game "String of Pearls" approach which China has arguably played in Central Asia, opening bases and outposts that eventually constitute a large presence in the region. Physical presence suggests stronger governance claims, demands of legitimacy, or revisionist policies in the wider Indo-Pacific soon.
Finally, the Ream naval base represents yet another potential outlet for Chinese debt-trap diplomacy. Possessing physical land on secretive terms with the Cambodian government puts Cambodia in a vulnerable position politically and strategically. It may also encourage surrounding nations to also accept harmful Chinese FDI. 
The Ream naval base should be of great concern for strategists studying the Indo-Pacific region. It represents yet one more small step taken to alter the security dynamics of the Indo-Pacific in China's favor, and though subtle, must be considered with great care.