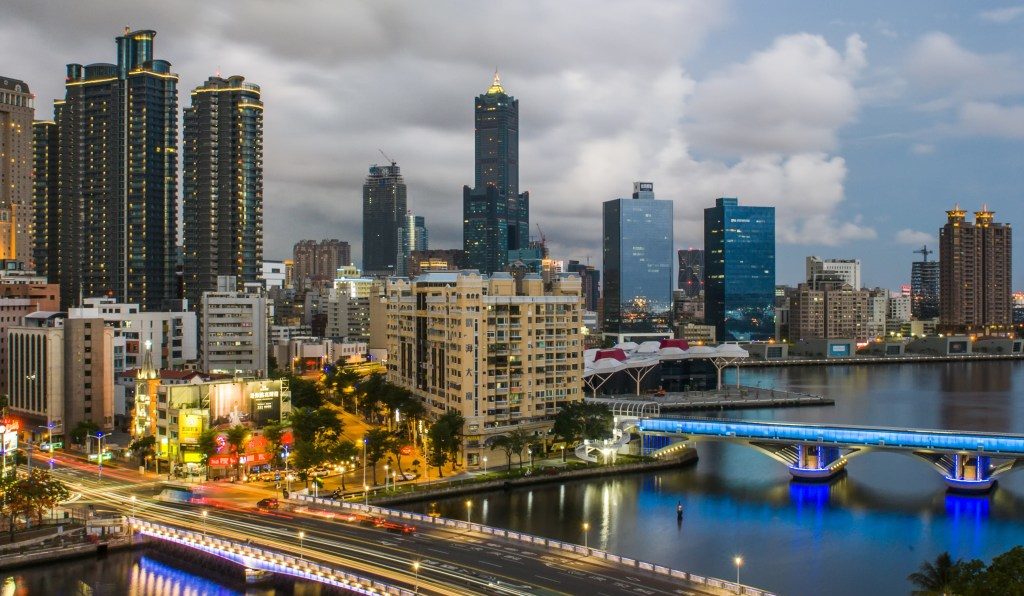 Despite the upcoming local elections in Taiwan and an overall upward trajectory in Taiwan-CEE relations, subnational diplomacy remains an underutilized tool in fostering closer economic and people-to-people ties between both sides. While cities around the world are increasingly becoming key actors in global affairs, the development of new subnational partnerships could constitute an important dimension of the
institutionalization of Taiwan-CEE ties. 
With Taiwanese local elections scheduled for November 26, it is now essential to investigate the role of Taiwanese cities and counties in the nation's quest to expand its international space. Chen Shih-Chung (陳時中), former Minister of Health and Welfare and Democratic Progressive Party's (DPP) mayoral candidate in Taipei called for the establishment of an international affairs department in the Taipei City Government. Though touted as one of his campaign's "high priorities," the issue of subnational government's agency in international affairs has been overshadowed by his recent focus on local issues—a dynamic which is also present in other municipal races.
Subnational diplomacy remains an underutilized instrument in Taiwan's foreign policy toolkit. Besides the limited electoral salience of expanding such linkages, Taiwanese cities' ties with their overseas counterparts are poorly diversified and heavily concentrated in the United States (102 of Taiwan's approximately 250 sister city ties are with US municipalities). In light of the recent upward trajectory of Taiwan-Central Eastern Europe (CEE) relations, identifying and evaluating the existing partnerships is crucial. The aim now should be to formulate actionable ideas for enhancing subnational linkages between both sides. 
Sister City Agreements
While subnational diplomacy can take shape in a variety of ways, bilateral sister city agreements constitute one of its most common forms. Focused on fostering people-to-people exchanges, these grassroots partnerships are particularly conducive to expanding Taiwan's international outreach. Being concluded at the subnational level, often without intervention from the national government, these partnerships can avoid the usual controversies arising from debates about the countries' respective "one-China policies." 
With four sister cities in CEE, Taipei has unequivocally positioned itself at the forefront of subnational outreach to the region. From the deal inked with Warsaw, Poland in 1995 to a partnership with Czechia's capital of Prague established in 2020, exchanges between Taipei and CEE capitals have been a noteworthy component of broader ties between Taiwan and the region. 
A primary feature of Taipei's outreach to its sister cities is an emphasis on the role of education. The Taipei City Chinese Language Scholarship Program subsidizes denizens of the capital's sister cities in Mandarin language training programs, thereby developing Taiwan literacy overseas. This partnership is expected to produce tangible support for Taiwan and its interests overseas.  
The salience of cultivating people-to-people ties for Taiwan in its quest to broaden its international space is best illustrated by the story of the sister-city partnership with Prague. Amid growing tensions between the municipal administration and Chinese stakeholders and following his visit to Taipei's Smart City Summit and Expo, Prague Mayor Zdeněk Hřib announced his plans to ink a formal sister city agreement with Taipei in December 2019. The deal was finalized shortly after when Taipei Mayor Ko Wen-je (柯文哲) traveled to the Czech capital in a reciprocal delegation. Analysts pointed to Hřib's personal connections to Taiwan as a possible catalyst for building up his interest in expanding ties with Taipei—the Prague mayor completed a medical internship in Taipei in the course of his studies. Despite limitations to people-to-people exchange resulting from the COVID-19 pandemic, the partnership remains active; building upon an MOU on bilateral cooperation between the two capitals' respective zoological gardens, the introduction of two pangolins from Taiwan to the Prague zoo marks one of the latest tangible results of this relationship.
Despite their success, Taiwanese cities and counties beyond the capital have not developed subnational ties with CEE municipalities to a similar extent. Taiwanese and Polish local authorities have inked three sister city agreements, one between the two countries' capitals, one between Tainan and Elbląg, and the last between Taoyuan and Radom. However, the latter two partnerships remain effectively dormant. According to a senior official in the Taoyuan City Government, the northern Taiwanese city "lost the connection with Radom several years ago." In the case of Elbląg, that cooperation with Tainan appears to have come to a halt after the Polish city signed a sister city agreement with the Chinese city of Laibin.
The June 2022 Slovak delegation led by Slovak National Council Deputy Speaker Milan Laurenčík provided a timely challenge to these uneven dynamics in the development of subnational ties between Taiwan and CEE. During the meeting, delegates authored a new agreement between the city of Kaohsiung and Slovakia's Bratislava Self-Governing Region. Covering an initial four-year period, the agreement institutionalized bilateral cooperation aimed at promoting people-to-people exchanges, bolstering investment and trade ties, and promoting exchanges in the fields of culture, science and technology, and health. 
Kaohsiung and Bratislava's recent partnership demonstrates that the institutionalization of Taiwan-CEE ties can, and indeed should, take on a subnational dimension. In fact, there are signs of positive developments amid the underutilization of subnational mechanisms in developing bilateral ties.. For example, the city government of Kraków, Poland's second-largest city, publicly announced that the Taiwanese representative to Poland Bob L.J. Chen (陳龍錦) put forward a proposal for a sister city agreement between Tainan and Kraków. At the same time, the upcoming local elections and possible reshuffling in legislative and executive bodies of Taiwanese municipalities provide a timely opportunity for elevating the importance of proactive international outreach. Particularly in the case of Taiwan, subnational ties can expand further if they are not mediated by national government bodies such as Taiwan's representative offices. Subnational diplomacy, carried out solely by municipalities, allows for the development of people-to-people ties without engaging in debates about Taiwan's international status and agency in international relations. While China has sought to exert political pressure on subnational authorities with whom it has active paradiplomacy agreements, including requests to terminate ties with Taiwanese partners, subnational cooperation can stem from the distinct, decentralized agency of municipalities rather than the governments to which they are subordinate, effectively circumventing the concerns about legitimizing (or not) the ROC authorities in Taipei. To this end, local governments in Taiwan should proactively engage in two-directional study visits to explore the feasibility of establishing formal partnerships. 
Multilateral City Networks
Beyond bilateral agreements concluded by local authorities in Taiwan and CEE, transnational city networks also provide important venues for amplifying Taiwan's voice internationally. Specifically, in the context of Taiwan-CEE ties, including Taipei and Taoyuan in the Pact of Free Cities merits further consideration.
Established by the mayors of the Visegrád Four capitals, the Pact of Free Cities seeks to connect "like-minded" urban partners in the spirit of liberal democracy, pluralism, openness, and cultural diversity. The initiative can also be understood as a subnational-level response to democratic backsliding in CEE, as, at the time of the grouping's inception, the mayors of Bratislava, Budapest, Prague, and Warsaw all found themselves at odds with populist leaders at the helm of their national governments. Notably, the two Taiwanese cities that signed onto the pact in 2021 are the only municipalities in Asia to have joined. It is also consistent with Taiwan's broader international outreach strategy, which builds heavily on normative appeals and emphasizes the island nation's commitment to liberal democratic values.
While normative alignments remain intangible, Taiwanese local authorities involved in the Pact seek to demonstrate that their participation in the grouping also generates concrete achievements. For example, the Taipei City Government framed its humanitarian support for Ukrainian refugees as a product of its inclusion in the Pact, which also involves CEE cities hosting large numbers of individuals affected by Russian aggression. Taipei Mayor Ko announced a donation of €300,000 from the Taiwanese capital's disaster relief account to Warsaw, a founding member of the Pact and its sister city, to assist with the influx of war refugees.
Additionally, Taiwan's participation in multilateral frameworks such as the Pact of Free Cities can facilitate the buildup of ties in situations where political pressures would otherwise constrain the institutionalization of bilateral sub-national ties. Budapest serves as a case in point. While Mayor Gergely Karácsony positions himself as one of the most Taiwan-friendly figures in Hungarian politics. However, Prime Minister Victor Orbán's unequivocal quest to scale up his country's ties with Beijing leaves little space for deepening the country's relationship with Taiwan. Consequently, the Pact of Free Cities provides a key venue for bridging connections between Budapest and Taiwan-based stakeholders. 
Taiwan and Ukraine: Building from the Bottom Up
Taiwan's international outreach at the subnational level has also emerged as an important channel for facilitating the nation's engagements with Ukraine. Very soon after Russia launched its invasion, Taiwan joined the international community in sanctioning Moscow. Additionally, civil society organizations, government entities, and individual civil servants pledged financial and material support for Ukraine and its displaced people across CEE. While representative offices of CEE countries and humanitarian relief organizations based in the region served as key facilitators of these transfers, it is also imperative to recognize the vital role of cities in bridging Ukraine and Taiwan. 
While Ukrainian President Volodymyr Zelenskyy and the Verkhovna Rada participated in multiple meetings with their overseas counterparts, there have been no interactions with Taiwanese executive officials at the national level. The caution surrounding public engagements between Ukraine and Taiwan is understandable in light of Zelenskyy's expectations for direct exchange with Chinese President Xi Jinping (習近平). Consequently, municipal leaders in Ukraine emerged as key interlocutors for the Taiwanese government. For example, calls between Taiwanese foreign minister Joseph Wu (吳釗燮) and Ukrainian mayors, including Vitali Klitschko of Kyiv and  Ihor Terekhov of Kharkiv, served as the venue to announce donations for Ukraine on behalf of the government and people of Taiwan. 
As a result of these exchanges, municipal governments in Ukraine, from Chernihiv in the north to Mykolaiev in the south, became direct beneficiaries of financial assistance provided by Taiwan, which amounts to $4 million. This illustrates how subnational outreach can help Taiwan circumvent its precarious international status. xchanges between Taiwanese stakeholders and Ukrainian cities also facilitate the construction of a platform for sustained bilateral engagement that could continue through the reconstruction period. 
It is also noteworthy that Taiwan's assistance to Ukrainian refugees fleeing the Russian invasion appears to be a part of the nation's outreach to subnational governments in other CEE countries. Poland appears to be a case in point. In the western city of Poznań, the Warsaw-based Taiwan Representative Office supported the municipal government in establishing a professional capacity-building program for refugee women from Ukraine. In Kraków, Poland's second-largest city, Taiwanese government funding buttressed elder care programs for people from Ukraine and facilitated the establishment of an educational care facility for war orphans. Subnational governments in other CEE countries, including Slovakia and Hungary, have also benefited from similar donations.
Nevertheless, neither of the Polish cities maintains ties with their Taiwanese counterparts through bilateral sister city agreements or transnational city networks. Thus, Taiwanese diplomats in Poland effectively capitalized on a pressing challenge (the influx of Ukrainian refugees) as a window for expanding their reach at the subnational level in Polish municipalities that might lack previous exposure to Taiwan. Yet, to fully harness the potential of such exchanges, stakeholders on both sides should seek to institutionalize their cooperation. Otherwise, ad hoc donations will only produce temporally limited effects.
Path Forward
While the scope of formalized sub-national linkages between Taiwan and CEE remains limited, the current positive trajectory in Taiwan-Europe ties, paired with concerns about Chinese coercion exerted through paradiplomacy, serves as a window of opportunity for the expansion of such relations. Subnational diplomacy is becoming increasingly important for Taiwan and beyond, as cities are emerging as increasingly influential actors, capable of designing and implementing solutions necessary for resolving global challenges. Such a dynamic manifests itself, among other ways, in calls to found an office of subnational diplomacy at the US State Department. In the specific context of Taiwan, city-to-city links could provide a platform for bolstering economic, social, and cultural linkages, which would otherwise be difficult to build up due to the looming specter of Chinese intimidation and the island nation's constrained international space.
The willingness and capacity of Taiwanese local authorities to engage in internationally-oriented work remains one of the key lingering issues in initiating and institutionalizing subnational partnerships with CEE. Currently, the paradiplomacy ties remain poorly diversified, with large cities in Taiwan demonstrating a considerably more proactive approach to international outreach. Additionally, while new partnerships are currently being proposed, such as a potential sister city deal between Kraków and Tainan or ties with Ukrainian cities, these conversations remain mediated and facilitated by Taiwanese authorities at the national level. This structure limits opportunities to fully capitalize on the potential of subnational engagement, which can help circumvent difficulties encountered in interactions with the Taiwanese government. The upcoming local elections thus elevate the importance and urgency of building capacity and awareness among subnational leaders about the salience of overseas outreach—a timely exercise while the window of opportunity in CEE remains open.
---
Marcin Jerzewski is the Head of the Taiwan Office at the European Values Center for Security Policy and a Research Fellow at the Taiwan NextGen Foundation. He tweets @yehaoqin.